Audience is perhaps best known for their interconnects, speaker cables, and power cords, and of course their highly regarded power conditioning products. (I reviewed the adeptResponse aR2p power conditioner favorably here), but their loudspeakers undeservedly fly under the radar of reviewers and audiophiles alike. Audience currently offers four models of loudspeakers: the ClairAudient The ONE ($999/pair), the ClairAudient 1+1 ($1999/pair), the ClairAudient 2+2 ($4999), and the special order ClairAudient 16+16 ($72,000/pair). John McDonald, President of Audience, sent me the loudspeaker occupying the second slot – the ClairAudient 1+1 for review.
All loudspeakers in the ClairAudient line rely on one or more of Audience's proprietary A3S three-inch full-range, titanium alloy drivers, coupled with an equal number of similarly sized, highly compliant passive radiators. The ClairAudient 1+1 has two A3S drivers, mounted front and rear for a bi-pole radiation pattern, and two passive radiators on either side. To maintain signal purity and a clean mid-band frequency response, and to avoid those pesky phase distortions, they are of crossover-less design. As you might imagine, with such small drivers, the speakers are tiny, measuring just inches 6 inches wide by 8.5 inches tall and 10 inches deep, with the front and rear baffles sloping slightly upward in a trapezoidal shape. They are corresponding light weight – eight or nine pounds each – but nevertheless have a surprising heft to them. The enclosures are meticulously constructed in a beautiful piano black lacquer finish with equally glossy mahogany side panels. The removable front and rear grill cloths are attached with magnets, so when removed do not show unsightly mounting holes. All in all, an elegant look. Despite their small size, they require a stout amplifier, having a low-ish sensitivity of 87db. In other words, don't skip on amplifier power.
Setup proved to be challenging. I mounted them on Target HR speaker stands to get the drivers up to ear level. Initially, I tried to connect them to my Pass Labs XA100.5 monoblocks using my reference Kimber KS6063 speaker cables. The Kimber cables were so bulky they very nearly pulled the ClairAudient 1+1s off the stands. Fortunately John had sent along a three meter pair of Audience's top-of-the-line Au24 SE speaker cables ($2495), which are light and flexible, though quite expensive in comparison to the speakers themselves.
Normally, I position my speakers about three feet from the rear wall and four feet from the side walls. Sighted thusly, the ClairAudient 1+1s threw a wide soundstage, but were somewhat anemic in the bass, despite the drivers having a 12mm throw. To ameliorate that shortcoming, they require rear wall reinforcement, so I moved them within a foot of the rear wall, while maintaining wide spacing. That added some low frequency support, but foreshortened the soundstage – a fair trade-off. I toed them in so that they crossed over slightly in front of me. That gave them accurate, if not pin-point, imaging.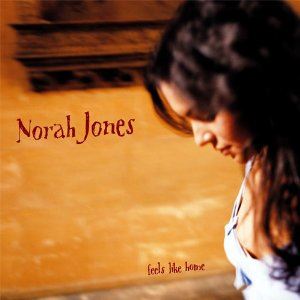 Since it was unlikely that a loudspeaker with three-inch drivers was going to accurately convey the weight and majesty of a symphony orchestra, I thought I would play to the CalirAudient 1+1′s strengths, and initially put on Norah Jones' Feels Like Home. I was startled on the first cut – Sunrise – which starts off with a bass riff. It had a terrific tone, with distinct notes, fully articulated, if missing a little heft. It was clearly a case of quality over quantity. The same might be said for the piano and kick drum, with its its soft, pulsing bom, bom, as well. Where the ClairAudient 1+1s really shown through was with Nora's voice. It was suspended in space between the speakers, smooth without any hint of sibilance, and emotionally expressive. Nora's presence, however, lacked the last bit of height, which contributed to a somewhat constricted vertical soundstage. The same warm, clean sound was also in evidence on Those Sweet Words, so much so that I thought there was a certain homogenization of the cut with those which preceded and followed it. I think that is as a result of the mastering of the album rather than any shortcoming on the part of the ClairAudient 1+1s. Nevertheless, I would characterize the speaker as being laid back. Any edginess in the treble was missing altogether. This gave the speakers a very relaxing sound, but necessarily subdued, without, for example, any bite on the electric guitar or shimmer on the cymbals. I suspect that voicing was done so that they didn't appear hot in the nearfield. Another word characterizing their sound would be polite, but not with any negative connotation.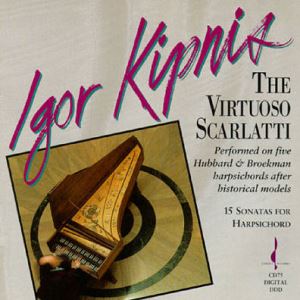 Though I usually prefer Baroque keyboard works played on the piano, there is something mesmerizing about hearing them, in small doses, played on the more historically informed harpsichord. Igor Kipnis is an acknowledged master of the instrument, and what better vehicle to demonstrate his virtuosity than a collection of sonatas by Domenico Scarlatti from a CD issued by Chesky Records. The flyer warns against playing the CD at unnatural levels in order to fully appreciate the tonal characteristics of the five different instruments used on the recording. If you have ever heard a live performance of the harpsichord, you can appreciate the sagacity of this admonishment; the harpsichord is a delicate instrument best heard in an intimate setting. With frequency response limited to the midrange and above, the ClairAudient 1+1s were not handicapped by a lack of deep low frequency, but were allowed to show what they could do best, provide lightning-like transient response from plucked stings. With a shelved-down treble, they traded the last bit of sparkle for what otherwise can quickly become an irritating edginess from a overly bright loudspeaker of the clinical mold. However, there was no lack of clarity, making following counterpoint an easy task, with more than adequate air to provide a three dimensional image of the instrument rather than a flat affect to the sound. This is intellectually challenging, but ultimately rewarding, music shown off with considerable aplomb.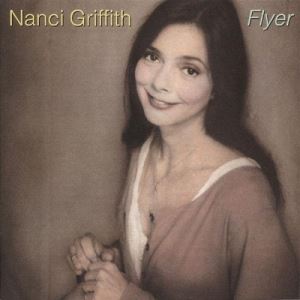 Nanci Griffith has one of the most distinctive voices on the American Folk and Americana singer-songwriter scene, an unusual twang emanating from her Austin, Texas roots. She is also a most prolific artist, having nearly thirty albums to her credit dating from the late 1970s. One of my favorite of her albums is her 1994 effort Flyer. A little more produced than her spartan early work, including piano and strings, her voice is nevertheless showcased front and center. Take for example Southbound Train, a deceptively simple arrangement, in which her voice not only serves solo duties, but is doubled (tripled?) for ephemeral and spacious harmony vocals. Here it is presented in a direct but soft-spoken manner, with a bit of delay to give it extra body, resulting in a wash of contentment. The next cut These Days in an Open Book changes pace, and adds drums and dobro for a distinctly more country vibe. Instruments are nicely arrayed left to right, and front to back, with convincing imaging. As noted in the Nora Jones CD, the treble is subdued with a warm mid-band, giving the music a very smooth and relaxed feeling. Yet the dobro has a nice picked phosphor bronze tone, with crisp transients. Going Back to Georgia features percussive finger snaps, which are – well – snappy. Adam Duritz joins as the sole male vocal on the album, and offers a enjoyable tenor counter to Nanci's soprano, with just enough chestiness to emulate a live performance.
Clearly, the Clairaudient 1+1s cannot, by themselves, convincingly reproduce musical selections having significant low-frequency content when they are stand mounted, nor are they intended to. When used in such a fashion, Audience recommends pairing them with one or more subwoofers. I recommend models from REL, where you can connect the subwoofer directly to your amplifier to maintain consistent voicing, and dial in the crossover so that its low-frequency support can be brought up under, rather than overlap, the frequency response of the ClairAudient 1+1s, preserving their clean midrange and high frequency response.
Unfortunately, I did not have a subwoofer on hand to test the ClairAudient's mettle so coupled. Instead, I also used them where they are most likely to be deployed – on a desktop. This required a significant temporary rearrangement of my associated equipment, but the effort was worth it. Here the ClariAudients came into their own. Listening in the near field, with low frequency reinforcement from the desktop, and the rear and side walls, the ClairAudient 1+1s were more convincing, bordering on stellar. Given the number of hours we each spend behind a desk, the extra cost over the more mundane choices would be quickly forgotten.
Conclusion
While necessarily restrained when stand-mounted, when used on a desktop, either at home or the office, the ClairAudient 1+1s are marvelous speakers, giving you a significant slice of the audiophile high end while you work. I am not sure whether you will be more productive because you are content with the sound, or less productive because you are captivated by it. You should also not overlook the ClairAudient 1+1s for use as side and rear wall surround speakers in a multi-channel setup, or for your home theater. Their bi-pole design and side mounted passive radiators will likely give you an uncommonly spacious surround sound experience. While you are at it, you may also want to pick up a pair of the Audience Au24 SE cables. Their sonic and ergonomic characteristics are a perfect match. I am sure they would work equally well with other loudspeakers, and be more aesthetically pleasing than the usual fare, unless of course you are into fire hose chic. Heartily recommended.
- Frank Berryman
Specifications
Impedance: 8ohms
Efficiency: 87db
Max RMS Continuous Output (per pair): 104db
Max RMS Continuous Power (per speaker): 50w
Dimensions: 8" high x 9.75" deep x 6" wide
Contact
Audience, LLC
120 N. Pacific Street #K-9
San Marcos, CA 92069
(800) 565-4390
http://www.audience-av.com
info@audience-av.com
Associated Equipment
Analog Source: VPI Scout; Dynavector 20X2; Musical Surroundings Phonomena II
Digital Sources: Meridian G08; Mac Mini; dCS Debussy; Audirvana Plus; Dirac Live RCS
Preamplifier: Meridian G02
Power Amplifiers: Pass Labs XA100.5
Loudspeakers: Magnepan 1.7
Analog Cables: Kimber Select KS1016 and KS1116
Digital Cables: Kimber Select KS2020 and KS2436 USB
Speaker Cables: Kimber Select KS6063 and KS9033; Audience
Power Cables: Kimber PK10G and PK14G
Headphones: Etymotic ER-4S
Accessories: Audience aR2p power conditioner