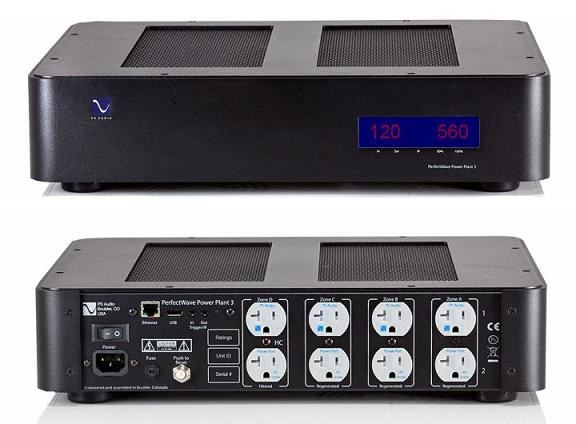 Frank Alles has posted a review of the PS Audio PerfectWave P3 power conditioner ($2495) at Stereo Times. His conclusions:
"After living with the PS Audio P3 PerfectWave Power Plant for about 2 months I remain very pleased with its contributions to my system. These include improving its musical presentation in many ways and protecting my system from potentially damaging AC power surges and spikes. The P3 also boasts very low impedance output making it easier for your gear to draw power thus unchaining your system's dynamic capability.
While its $2495 MSRP might not be in everyone's budget, I consider a quality AC power regenerator to be an essential component for any system that aspires to true High End performance. You'll need to check your system's total power draw, but I believe the P3 will easily work its magic in the majority of home installations. PS Audio offers their P5 and P10 Power Plant models for those of you who own amplifiers with extremely high power demands."
You can read the full review here.