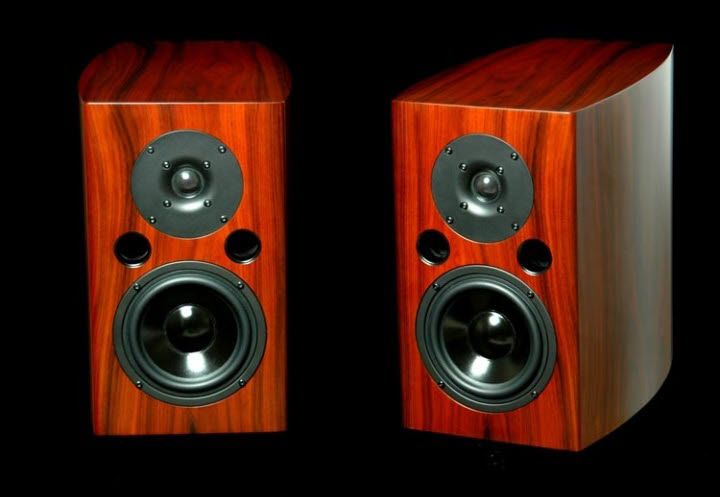 I first became aware of Living Sounds Audio (LSA Group) at Rocky Mountain Audio Fest in 2010. They were demoing their new LSA1 Statement monitor loudspeakers driven by the standard version of their hybrid integrated amplifier. Even with Aurum Cantus folded ribbon tweeters, the sound was relaxed, which was a welcome relief after listening to so many speakers with what, to my ears at least, were tipped-up high ends. No doubt part of the smoothness could be attributed to the pair of Electroharmonix 6922 tubes in the preamp section, but I knew the speakers were playing their part as well. It was a spartan setup, but, more often than not, less is more. It was a bonus that LSA is based in Nashville, my home town. I ran into LSA again in Atlanta at AXPONA 2011 and resolved to get in touch with them when I returned.
It is serendipitous that coinciding with my setting up the Entry Level Systems forum, LSA has introduced a new speaker at an affordable $799/pair. I just had to audition them, so I paid a visit to Brian Warford at his headquarters, which is just down the road from where I live. Brian is an interesting guy. Prior to establishing his company in 2006, he had been in high-end audio retailing for 16 years at Nicholson's Hi-Fi, Nashville's premier audio emporium for over six decades before it was bought and unceremoniously closed by an out-of-state systems integration company which has since disappeared. Concurrent with his long stint at Nicholson's, Brian, who holds a degree in music, was the Assistant Conductor of the Nashville Symphony Chorus. What more can you ask for as the head of an audio company – intimate familiarity with both live acoustic music and the retail audio business. He has teamed with Exemplar Audio's John Tucker to come out with a line of speakers and electronics which have won several best of show awards from the audiophile press.
The LSA.5 monitors are a two-way design, with a 5 ¼" treated paper woofer crossing over at 3kHz to a 1" fabric dome tweeter. Two front facing ports and recessed bindings posts mean that they can be used as true bookshelf speakers, though their 13" depth mitigates against it. In addition, like all monitor speakers, to sound their best, they need to be placed on stands and pulled away from the back wall. As we will see, they clearly do not need rear wall placement to achieve a low-frequency response of 50Hz. LSA offers some very attractive matching stands for $379 that have a curved piano lacquer finished base with black anodized aluminum vertical posts which can be sand-filled for additional stability. I elected to use my Target HR stands instead for convenience.
These are not box speakers; they taper gently from a width of 7" in front to 5" in the rear. They are beautifully finished in a lusterous real rosewood veneer. Designed in the U.S. and made in China, I shudder to think what they would cost if the flawlessly constructed cabinets were made in North America. The black front grills are attached magnetically, so no fastening holes are visible when they are removed. I preferred them with the grills off both sonically and visually. With a sensitivity of 89db, they present an easy to drive 6Ω load. I am fairly certain that my Meridian 557 power amplifier never came out of Class A operation, but then I listen to music at sane levels in a small room.
To test their mettle, I put on a Decca recording of Andras Schiff performing Schubert piano sonatas. The first thing I noticed was their pinpoint imaging. The speakers disappeared and the piano emerged directly in front of me. Often speakers can present a central image but the sound seemingly leaks to one or both sides and calls attention to the speakers themselves. The LSA.5s exhibited no such problem. They were of course helped in this regard by my having treated the first reflection points with sound absorption panels. The piano was realistically portrayed in all but the lowest octave. It is a limitation of all small two-ways, with the possible exception of the Magico Q1s, which claim low frequency extension to 32Hz. Of course they cost $25,000/pair, so you expect to get a little something extra. This particular sin of omission on the part of the LSA.5s was offset by a smooth and balanced midrange, and an extended treble which did not draw attention to itself. Speakers in this price range tend to have a bump in the presence region, which results in the piano having a clangy sound, particularly in forte passages. When that happens, it makes me wince, and from then on I am on edge anticipating the next occurrence, making it impossible to enjoy the performance. It is an automatic disqualifier for me. The LSA.5s passed this test with aplomb.
How about vocals you may ask? I pulled out my copy of one of the audiophile standards for female vocals – Diana Krall's Love Scenes. All or Nothing at All begins with a bass riff. It was taunt and powerful, and while the LSA.5s may not able to reproduce the 41.2Hz tone of the open E string, unless you knew the specifications in advance, you would not realize it. The bass slap was also well defined. Diana's smoky voice enters and you are transported to the venue. There was not a hint of excess sibilance. The entire presentation was open and dynamic. Old Blue Eyes was equally well reproduced. If you get a chance, have a listen to Songs for Swingin' Lovers on Capital Records. It's a mono recording but it matters not. It sounds great and you'll recognize every cut.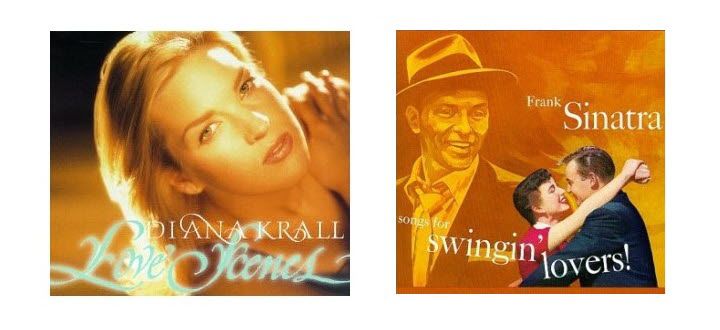 Speaking of dynamics, I put on Lyle Lovett's It's Not Big, It's Large to see how the LSA.5s would handle eclectic contemporary big band. On Tickle Toe, the brass was brash, but in a good way, the piano was percussive, the drum heads snapped, the electric guitar was smooth, and the whole sound held together remarkably well even at elevated volume levels. The instruments were clearly placed across the soundfield and the image extended well to the outside of the speakers. On South Texas Girl, the unique vocals of both Lyle and Guy Clark were again well reproduced. I'll refrain from trying to expound on the lyrics. On the following This Traveling Around, the resonance of the acoustic guitar was well-captured. All in all, quite a performance on the part of Lyle Lovett and the LSA.5s.
Conclusion
At $799, the LSA.5s sound better than they have any right to. Their most endearing qualities are that they draw you into the music and you can listen all afternoon without fatigue. Precise imaging and a smooth, but extended, treble provide all the detail that is in the recording without emphasizing it. Granted, if you want the bottom octave, you'll need to step up to the LSA2 towers, but for acoustic music, I can't imagine your doing better without spending some serious coin. Both you and your significant other will be crazy about the way they look too, particularly if you spring for the dedicated stands. The LSA.5s prove that you don't have to spend a fortune for high-end sound. Unhesitatingly recommended.
- Frank Berryman
Contact Information
Living Sounds Audio
6949 Charlotte Pike, #107
Nashville, TN 37209
(615) 356-0180
http://www.livingsoundsaudio.com/
info@livingsoundsaudio.com
Associated Equipment
Analog Source: VPI Scout; Dynavector 20X2; Musical Surroundings Phonomena II
Digital Source: Windows 7 music server with ESI Juli@ soundcard; Halide Design Bridge
Preamplifier: Meridian G68ADV; Benchmark DAC1 HDR
Power Amplifier: Meridian 557
Loudspeakers: Meridian DSP5500; Living Sounds Audio LSA.5
Cables: Digital: Meridian; Analog and Speaker: Audience Conductor "e"; Power: Volex/Marinco
Headphones: Etymotic ER-4S
Accessories: GIK acoustic treatments, Target HR speaker stands, dedicated 20 amp circuit