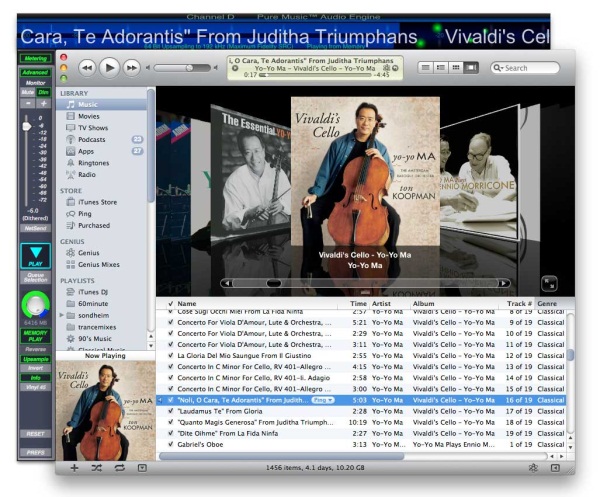 Channel D, developers of the innovative Pure Vinyl™ and Pure Music® computer audio software for Apple Macintosh computers and the creator of the Seta® Ultra Wide Bandwidth Phono Preamplifiers has released a major update to its Pure Music® software.
The new Pure Music 3 software includes nearly 50 new features and performance enhancements. Channel D will be demonstrating Pure Music 3 and Pure Vinyl 4 at the upcoming Rocky Mountain Audio Fest expo October 2 – October 4, 2015 (Marriott Atrium Room 490). The occasion marks Channel D's 10th consecutive appearance at the Denver audiophile trade show – and 20th anniversary of being in business.
The new Pure Music 3 includes extensive optimizations, user interface and performance enhancements, including noticeably faster start-up and greatly improved smoothness and responsiveness, including improved integration of its Streamthrough feature, seamlessly and automatically transitioning between streamed audio and disk-based audio file playback.
Channel D's Director of Engineering and creator of the product, Rob Robinson, said, "this is the culmination of a year of intensive and painstaking re-examination of the application code, hand in hand with careful ongoing testing, and it shows. Rather than making this a feature-laden update, we focused on improving performance and usability. This is, by far, the best Pure Music ever."