In addition to checking out the no-holds-barred, ultra-expensive components and loudspeakers at trade shows, I keep an eye out for products that are candidates to serve as pathways to the high-end, at prices ordinary mortals can afford, and more importantly, would be tempted to spend for a slice of sonic nirvana. One of the products that I kept coming back to was Silverline's Minuet Supreme Plus loudspeakers ($699/pair), so I was delighted when Alan Yun agreed to send me a pair to put through the paces in my listening room.
Unpacking them, there are two things that grab your attention. First, they are tiny, measuring just 9″ x 5.5″ x 9.25″, and weighing in at just 18.5 pounds per pair. Such a small size demands an equally small driver complement. The mid/woofer is a 3.25″ pulp paper cone affair and, perhaps key to their surprisingly good performance, the tweeter is 1" silk dome unit. With a rated sensitivity of just 88.5db, they can handle amplifiers with power ranging from 10-300 watts/channel. I took them at their word and paired the Minuet Supreme Pluses with a Krell Evolution 302e (review forthcoming). While it probably didn't break a sweat, there is a certain sense of ease that only a muscle amp can give a loudspeaker. I was careful though not to crank it up to insane levels and watch the driver cones go sailing across the room.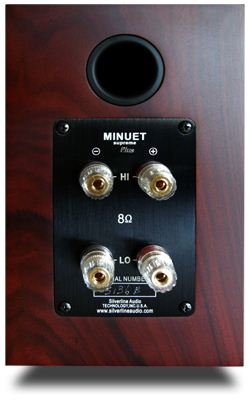 The second thing you notice is their fabulous rosewood cabinets. A deep red finish with book-matched veneers belies their modest cost. They are also available in a piano black lacquer at a $50/pair upcharge if that finish is more to your liking. They are finished on all six sides, meaning you can forgo the pedestrian black fabric grill cloths and still have a finished product in front of you. I think they look better that way. I'm not a big fan of grill cloths anyway. They are never truly acoustically transparent and are just one more thing to get between you and the music. All of my listening was done without the grill cloths on. The back panel has two high quality pairs of five-way binding posts, so bananas and spades are equally welcome. If you are going to bi-wire, you will need to be careful that your speaker cables are not too heavy and pull the speakers right off their stands. I elected to use Kimber Select KS9033 jumpers instead of what appeared to be brass jumpers between the low and high frequency posts.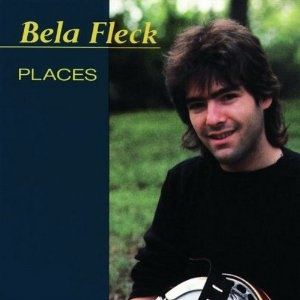 What mini-monitors do so well, and why they are so highly prized by audiophiles, is that they image like crazy, in part as a result of an exceedingly small front baffle. Here the Silverline Minuet Supreme Pluses showed their mettle. I put on on Bela Fleck's Places and cued up Lowdown, which is a laid-back banjo-double bass duo with Edgar Meyer. Both instruments occupied separate spaces, both centered, but with the banjo up front and the double bass slightly behind. The soundscape was between the speakers rather than extending beyond them, which is precisely what you would expect from the way it was miked. Banjo tone was not completely realistic as you heard very little of the sound of the skin of the head; it also was a bit forward sounding. The bass included both pizzicati and bowing. The lower strings of the bass, the E and the A, have frequencies of 41.2Hz and 55Hz respectively. The -3db point of the Minuet Supreme Pluses' is 55Hz, which I think is on the optimistic side, so lower notes were heard through their first harmonics, which retained the timbre of the instrument but could not reproduce its weight. But really, what do you expect from a 3.25″ driver? None of this got in the way of toe-tapping and the music itself. The old audiophile saw about sins of omission is appropriate here.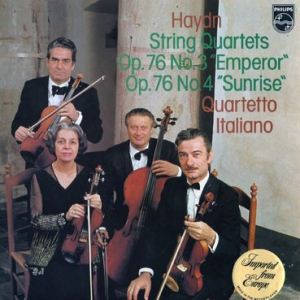 I next put on Haydn's String Quartet Op. 76, No. 3 "Emperor" performed by the Quartetto Italiano on a Philips LP, and here the Minuet Supreme Pluses came into their own. The imaging extended well beyond the speaker boundaries, with a reasonable amount of depth. Each member of the string quartet could be heard emanating from the proper place in the semi-circle. The Minuet Supreme Pluses were capable of portraying the cello in toto, if only a little on the light side. String tone was lush without being amorphous, and was never strident. The second movement contains the familiar melody and variations on which the German national anthem is based, and these little speakers conveyed the majesty of the music. Groove noise was not accentuated by a hot treble. For chamber music, the Minuet Supreme Pluses excelled.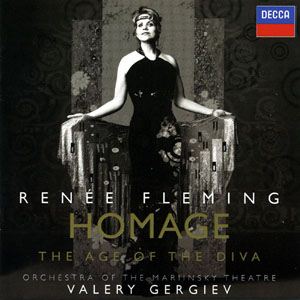 To assess female vocal reproduction, I listened to Rene Fleming's collection of opera arias Homage – The Age of the Diva. The third cut is the breathtakingly beautiful Vissi d'arte, vissi d'amore from the second act of Puccini's Tosca. This is Verismo opera, rather than Bel Canto opera where vocal fireworks abound, so the emphasis is on expressiveness of emotion. Rene Fleming, a soprano, uses the lower range of her voice for this aria, and it is rich and as smooth as silk, without a hint of sibilance. This ultra smooth midrange is likely due to the high crossover frequency of 3500Hz, such that all but the highest overtones were being reproduced though the single 3.25″ driver. Though I understand not one word of Italian, the performance is riveting and the grief of which she sings is palpably felt. I was able to turn up the volume to something close to a live performance and the Minuet Supreme Pluses handled it with aplomb, projecting a much larger than expected image without compression or glare.
Conclusion
The Silverline Minuet Supreme Plus are a great little speaker, perfect for a desktop system, a small listening space, or as surrounds in a multi-channel setup. If you are going to use them in a moderate size listening room, I'd suggest pairing them with a subwoofer. There is only so much bass you can expect from a 3.25" low frequency driver. I think a REL subwoofer would be a perfect match, allowing you to maintain the sonic signature of your two-channel amplifier, and dial in the crossover so that the bass fills in under the natural frequency roll-off of the Minute Supreme Plus rather than overlapping it, assuring that the marvelous midrange of these little gems is unaffected. These speakers perform well beyond their weight class and are beautiful to boot. Be sure and stop by Silverline's room at the next trade show and see if you don't agree. Better yet, if you are in the market for a mini-monitor, order a pair. You are unlikely to send them back.
- Frank Berryman
Contact Information
Silverline Audio
1491 San Carlos Ave.
Concord, CA 94518
Telephone: (925) 825-3682
www.silverlineaudio.com
sales@silverlineaudio.com
Associated Equipment
Analog Sources: VPI Scout; Dynavector 20X2; Musical Surroundings Phonomena II
Digital Sources: Meridian G08; Mac Mini; Wadia 121; Halide Design Bridge and DAC HD; Amarra and Pure Music
Preamplifier: Meridian G02, Meridian G68ADV
Power Amplifier: Krell Evolution 302e; Meridian 557
Loudspeakers: Magnepan 1.7, Meridian DSP5500
Analog Cables: Kimber Select KS1016 and KS1116
Digital Cables: Kimber D60; Meridian Digital Link; Wireworld Starlight USB
Speaker Cables: Kimber Select KS6063 and KS9033
Power Cables: Kimber PK10G and PK14G
Headphones: Etymotic ER-4S
Accessories: GIK acoustic treatments; dedicated 20 amp circuit; Audience aR2p power conditioner, Target HR speaker stands