Class D amplifiers. Great for subwoofers, active monitors, and PA systems, but certainly not for audiophile system. At least that's what I've read. And everyone knows you can believe everything you read on the internet. In the past, it even may have been true. However, there is a new player on the field named Hypex, a Netherlands based company, whose UcD Class D amplifier modules have been all the rage on the DIY circuit for the past couple of years, and have even made their way into the products of some venerable names in the high-end pantheon, including AURALiC, Channel Islands, Genesis, Grimm, Hexateq, Kharma, and Meridian, to name a few. Now Hypex has released its new Ncore NC1200 amplifier module and accompanying SMPS1200A700 switch-mode power supply. (For those technically inclined, Hypex has published an extensive white paper describing this new technology.) This time, however, rather than catering to the DIY crowd, the Ncore NC1200 modules are being made available exclusively to OEMs, and there are a lot of unhappy tinkerers out there who would dearly like to get their hands on a pair. Merrill Audio, a relatively new entrant in the field, is one of the first high-end companies to offer Ncore NC1200 based monoblocks, and has catapulted itself on the scene with its Veritas amplifiers, demonstrating them with a variety of associated equipment and loudspeakers at every audio show since RMAF 2012 where they were introduced.
In addition to the Merrill Audio Vertias ($12,000/pair), the only other implementations of the Ncore NC1200 amplifier modules that I am aware of are the Acoustic Imagery ATSAH NC monoblocks ($9000/pair), first shown in the U.S. at RMAF 2012, the Mola Mola Makua monoblocks ($14,990/pair), introduced at CES 2013 by Ncore designer Bruno Putzeys and his Hypex co-founder Jan-Peter van Amerongen, and the Audience WavePower II monoblocks ($18,000/pair), debuted at T.H.E. Show at Newport Beach 2013. Theta has built the NC1200-based Prometheus monoblocks, but has yet to bring them to market. Acoustic Imagery and Mola Mola both demoed their offerings with Vivid loudspeakers to overwhelmingly favorable crowds. Audience, for reasons which escape me, chose to first audition the WavePower IIs with their diminutive ClairAudient THE ONE loudspeakers ($995/pair). Needless to say, their reception was more reserved. I have listened to the Acoustic Imagery, Mola Mola, and Audience implementations, but not at sufficient length to form a well-grounded opinion as to their relative merits. Who knows whether the Theta Prometheus will come to pass, or if any other manufacturers will take up the gauntlet? The fact is, however, that the Hypex Class D NC1200 amplifier design is a force to be reckoned with in the audiophile community and cannot be ignored. Which is why I agreed to audition the Merrill Audio Veritas monoblocks and report my impressions.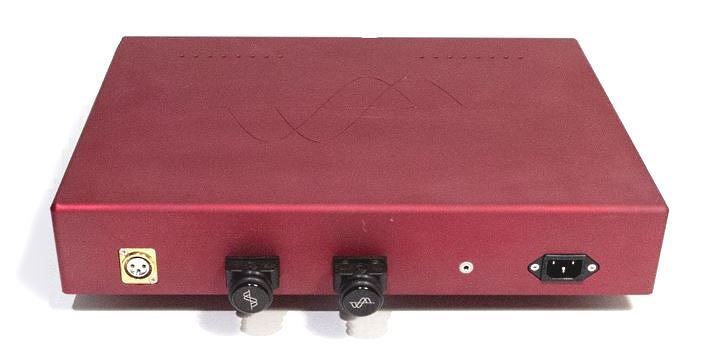 While the core of the Merrill Audio Veritas monoblocks is the Hypex Ncore NC1200 module and SMPS1200A700 power supply, true to his audiophile roots, Merrill Wettasinghe, who has a degree in electrical engineering and has worked for such companies as Hewlett Packard, Hughes and Motorola, was not content to simply throw them into a bent metal chassis with some generic parts, affix a fancy nameplate, and shove them out the door. Instead, undoubtedly taking a cue from Ayre, he started off with two solid blocks of aircraft-grade aluminum billet, and carved out chambered bodies with one inch thick sides and ribbed structures to minimize mechanical and electrical interaction of the amplifier and power supply modules, and limit vibrations and microphonics. Once mounted, he surrounded the modules themselves with an audiophile's dream list of ancillary parts, including Cardas internal Litz wiring for all audio paths (23 gauge for input and 11 gauge for output), Cardas non-magnetic, eutectic billet brass, gold and rhodium over silver plated XLR jacks (adapters are available for single-ended use), two pair of Cardas rhodium over silver plated copper speaker posts for easy bi-wiring, Furutech 15 amp gold plated IEC connectors, Synergistic Research Tunneling fuses, Stillpoints Ultra Mini Risers footers, and a specially designed 10-gauge Triode Wire Labs MA-10 power cable. The fit and finish of the end product is excellent, though not quite up to the lofty aesthetic standards of the Ayre MX-R monoblocks, which of course cost half again as much. Nevertheless, they would not appear at all out of place in any top-flight audio system. You even have your choice of three standard finishes – NanoCarbon Black, Bordeaux and Platinum. Given the parts pedigree, the only real question is how they sound. So let's get to it.
Set up was straight-forward. Merrill Wettasinghe advised me that the Vertitas were sensitive to the power source and should be plugged directly into the wall. I have a dedicated 20 amp AC line that provides clean power, and I dutifully removed my Audience aR2p power conditioner from the circuit. In addition, since Merrill had commissioned Peter Grzybowski at Triode Wire to develop a custom power cord for the Veritas, that is what I used in lieu of my reference Kimber PK10Gs. I wanted to review the Veritas in exactly the manner envisioned by their creator. It drives me crazy when reviewers start substituting cables, tubes, and tweaks the manufacturer never intended, much less recommended, as part of the review process. The whole focus shifts away from the product itself to a setup no one else is likely to replicate, rendering the review, while perhaps more entertaining, of scant practical value. Speaking of tweaks, I limited myself to the excellent Stillpoints footers specified and supplied, arranged in the intended manner, rather than futz around with half a dozen alternatives. I am pretty sure that, with sufficient time, effort and expense, I could have conjured up a sound from the Veritas different than Merrill wanted, but I didn't see that as the task at hand. Although my review pair had been well broken in, I gave them another two weeks of loud dynamic music (while I was away from the house) to season them further. Over the course of a month of listening to the Veritas with a wide variety of music, they have left their impression on me. Here are a few examples of what I heard.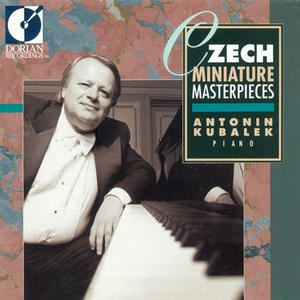 Merrill included a CD with tracks selected to highlight the strengths of the Veritas, but, with a few exceptions, they represented music I was unfamiliar with, at least with respect to the performances themselves, and so I went to my shelves for music I was on intimate terms with. One treasure I found a few years ago, when there were still brick and mortar stores selling music, is entitled Czech Miniature Masterpieces which, as its name suggests, is a collection of delightful solo piano compositions by both well-known and obscure Czech composers performed by Antonin Kubalek at the famed Troy Savings Bank Music Hall on the Dorian label. With minimal miking techniques, the recording engineer was able to expertly capture not only the tone of the piano but the acoustics of the venue itself. It is a lovely recording.
I have found that each CD, and even each track, has a volume level which is optimum, and so set volume by ear rather than eye. Nevertheless, the first thing I noticed is that, while I usually listen at volume levels of 55-65 with my reference amplifier, as well as the other amplifiers which have circulated through my listening room, the Veritas required levels some 8-10 notches below that to achieve the same volume level. The specifications reveal that the Veritas provide 26db gain, which is normal, so I am at a loss to explain the discrepancy. Be that as it may, I cued up the disc, set the level appropriately, and listened. The third cut, Dusek's Presto from Piano Sonata in Bb is emblematic of the disc as a whole – a big sound with plenty of air and ambiance. The soundstage is immense, and the piano is accurately placed. The piano tone, while not warm, is robust. The lower registers have heft and a resounding decay. High notes are crisp, if a bit fragile. The timing is right, with trills executed and reproduced with precision. Detail is abundant, with each note enjoying its own space. Smetena contributes his Peasant Landscape from Sketches, Op. 3, No. 3, a folk tune which is very engaging, and the background between notes is noticeably noise-free. Vorisek's Rondo, Op. 18, No. 1 serves as a diversion, and is Mozartian in character. It is quick-paced, yet there is no blurring of the sound as Kubalek moves up and down the keyboard. The last few bars show punchy dynamics. Dvorak is represented, of course, with several selections, notably his Waltz No. 1, Op 54. Though melodic, it also sounds big, giving up clues as to the large hall size. Although much of the music on the disc reflects the Romantic style, there is nothing in the presentation which has a sweet or rounded quality.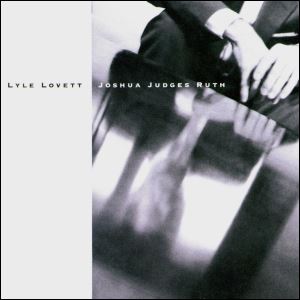 I don't know how to begin to categorize Lyle Lovett's music. It transcends the genres of country, folk, gospel, jazz, pop, and rock. Let's just say it is unique. My next door neighbor went to high school with him and characterized him as quirky. One look at his visage confirms that assessment. I was initially drawn to his early albums, Lyle Lovett (1986) and Pontiac (1988), by his guitar technique and eccentric lyrics. Then, in 1989, he took a huge leap forward with Lyle Lovett and His Large Band, which incorporated a fantastic big band style, while retaining a wry sense of humor. To my way of thinking, his best (and probably best known) album is Joshua Judges Ruth (1992), because it draws on all of his influences. Take for example, Church, a parody of a gospel number. Lyle's voice is brash and the hand-claps are crunchy. The various background singers emerge quilt-like from across and behind the loudspeakers. The snare is snappy and the cymbals are metallic. The kick drum and bass are big and bold. When the music gets dense, the Veritas sort it out without trouble. She's Already Made Up Her Mind harkens back to his early work. His rhythm guitar is soft as if strummed with a felt pick, yet doesn't lack for detail. The electric lead guitar emerges eerily from the left and provides just the right accents to this sparse arrangement. Lyle's voice is amazingly clear and distinct. The bass does not draw attention to itself, but lays a substantial foundation, and its last throbbing note decays forever. In North Dakota, the different percussion is literally all over the soundstage, coming out of a silent background. Rickie Lee Jones cameos as background vocalist, and appears physically separated yet close to Lyle, whose voice is marked with a slight sibilance. You've Been So Good Up to Now adds blues to the repertoire, with a pulsating bass. The lead guitar is as clean as a whistle. Since the Last Time is a jazzy number with a breathy, reedy, brassy sax which cuts through the background. The chorus and vocalists in Since the Last Time reprise their role from Church, and are spread out distinctly from wall to wall. Halleluiah indeed. This album sounds impeccably sharp and defined with the Veritas.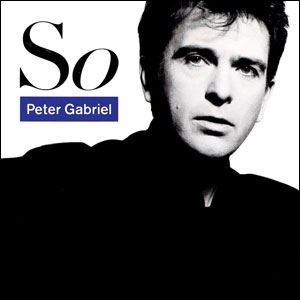 I also wanted to listen to something with a driving beat and strong dynamics with the Veritas, so I pulled out and dusted off Peter Gabriel's So, which was most likely among the first dozen or so CDs I acquired back in the day. Sledgehammer seemed like the appropriate track to start off with. My instincts were right. The kick drum and bass just jump out and grab you by the throat, and effortlessly set the floor a shakin'. I probably could have just kept turning up the volume and not reached the Veritas's limit, but sanity prevailed. In the following cut, Don't Give Up, with the bass pounding in the background, the emphasis shifts to vocals with notable reverb, both for Peter Gabriel and the background vocals. They emerge from a black background, center and above the speakers. The keyboard synthesizer emulates different instruments (and unidentifiable musical sounds) which are painted clearly across the front of the listening room. The dynamics are startling. On In Your Eyes, the drummer just taps the cymbal and it rings out pristinely. Later on he strikes a cowbell, which is muted but bronze-like. This Is the Picture (Excellent Birds), adds a lead guitar to the percussion, and it slices through the soundscape with excising transients. With this CD, the Veritas clearly came into their own. My ears are still ringing.
Conclusion
In my judgment, the Merrill Audio Veritas monoblocks will appeal to a certain segment of the audiophile community who favor amplifiers which are clean, fast, dynamic, powerful, transparent, and ultra revealing. Tube aficionados need not apply; neither should anyone with anything amiss up the chain. If it is on the disc, black or silver, it will be reproduced, in all its glory or ignominy (depending on the skill of the recording engineer and the complexion of your associated equipment). Which is the audiophile goal, right? A straight wire with gain? Fidelity to the master tapes?
Alas, maybe not. Maybe something more is required. Something more ephemeral. Without a doubt, I was initially impressed with the Veritas. And enthusiastically so. It is impossible not to be. You will likely hear things in recordings that you have not heard before. On longer term listening, however, for all their incredible resolution and dynamics, I could not help but remember the old adage about being unable to see the forest for the trees. The Veritas will tell you about the trees in incredible detail, and, in the end, especially with acoustic music, I found it distracting. While the Merrill Audio Veritas have their undeniable strengths, ultimately, they did not suit my preference for a certain type of sound, something more organic and involving. I am fanatical about string tone, not about the strings themselves, and was relieved to have my venerable Meridian 557 back in my system. I could relax, which perhaps betrays an affinity for, or habituation to, something more forgiving, and tells you more about me than about the Veritas themselves. Or maybe, as Jack Nicholson would say, I can't handle the truth. There is no question that I was giving up something remarkable in doing so, but I was also getting something in return. Assembling an audio system is not a zero sum game; it is a delicate balancing act. An intensely personal one, with your ears being the final arbiter.
But you really must make it a point to listen to the Veritas at the next audio show you attend. They are spectacularly revealing. Better yet, take Merrill Audio up on its 30 day home trial program. They will even take your old amplifiers in on trade. Merrill Wettasinghe is unwavering in his commitment that you be satisfied. Your priorities may differ from mine. Rather than being distracted, you may be immersed. Rather than being disquieted, you may be enthralled. What you should not do is simply write the Veritas off as just another Class D amplifier, with all of the baggage that entails. Keep an open mind. Expand your horizons. You just might be surprised; you will certainly be better informed. I certainly was, and now am.
- Frank Berryman
Specifications
• Power: 400 Watts at 8 ohms; 700 Watts at 4 ohms; 1200 Watts at 2 Ohms
• Input Impedance: 100k ohms
• Output Impedance: 3 milli ohms
• Damping factor: 2000 at 4 ohms
• THD: 0.004% at 200 watts
• Current: 38 amps typical max
• Frequency Response: 0Hz-50kHz 0/-3db
• Gain: 26db
• S/N: 128dB
• 1 balanced input
• 1 12V remote trigger
• 2 pairs of speaker outputs
• 5 year transferable warranty
• Short circuit protection
• Over temperature protection
• Auto shut off in case of fault
• Dimensions: 17" x 12" x 3" without footers
• Weight: 33 lbs.
Contact
Merrill Audio Advanced Technology Labs, LLC
80 Morristown Road, Unit 3B, #275
Bernardsville, NJ 07924
Telephone: (415) 562-4434
www.merrillaudio.net
info1@merrillaudio.net
Associated Equipment
Analog Source: VPI Scout; Dynavector 20X2; Musical Surroundings Phonomena II
Digital Sources: Meridian G08; Mac Mini; dCS Debussy; Audirvana Plus
Preamplifier: Meridian G02
Power Amplifier: Meridian 557
Loudspeakers: Magnepan 1.7; Sony SS-NA2ES
Analog Cables: Kimber Select KS1016 and KS1116
Digital Cables: Kimber Select KS2020 and KS2416 USB
Speaker Cables: Kimber Select KS6063 and KS9033
Power Cables: Kimber PK10G and PK14G
Headphones: Etymotic ER-4S
Accessories: Audience aR2p power conditioner
Manufacturer's Comments
VERITAS is the Roman Goddess of Truth. Frank Berryman is the editorial god of truth. Thank you for the excellent, candid, detailed description capturing the essence of the VERITAS Monoblocks – Audio Purity. The VERITAS Monoblocks, as with other products from Merrill Audio, are scoped for Audio Purity and Fidelity. We strongly suggest a Pre-amp that tailors to the emotional nuance of each listener and their system, thus benefiting from the Detail, Musical nature, speed and power of the VERITAS Monoblocks. Frank Berryman very aptly captured this in his review.
- Merrill Wettasinghe