It was the first day of CES 2013. I was talking with Ken Forsythe, Meridian's Director of Product Management, about its surprise introduction of two new digital active in-wall speakers – the DSP520 and DSP640, as well as their recent announcement of performance enhancing upgrades to the Reference 808 CD player, Reference 818 Digital Media Systems Audio Core, 861 surround sound processor, and DSP7200 digital active loudspeakers, and pitching my latest product idea – a new Meridian G18 DAC with USB input to compete with the likes of the Bricasti M1, dCS Debussy (review forthcoming), Meitner MA-1 (review also forthcoming) and other top of the line DACs. After all, Meridian has been doing state of the art digital work for over 40 years and is an acknowledged leader in the field both academically and commercially. Ken listened appreciatively and invited me back on Thursday to take a look at an exciting new product Meridian would be introducing in February.
Thursday dawned and my first stop was the Meridian suite. Ken ushered me into the conference room and unveiled the most amazing thing – the Meridian Explorer USB DAC. Had my wish been realized? Well, it was clearly something I wasn't expecting. Instead of a USB DAC in a standard G-series bead-blasted aluminum and glass chassis, it was a USB DAC in a elegant extruded aluminum oval tube which is a dead match for the MacBook Pro laptop, measuring just 18mm high by 32mm wide by 102 mm long. My first reaction: an Audioquest Dragonfly killer.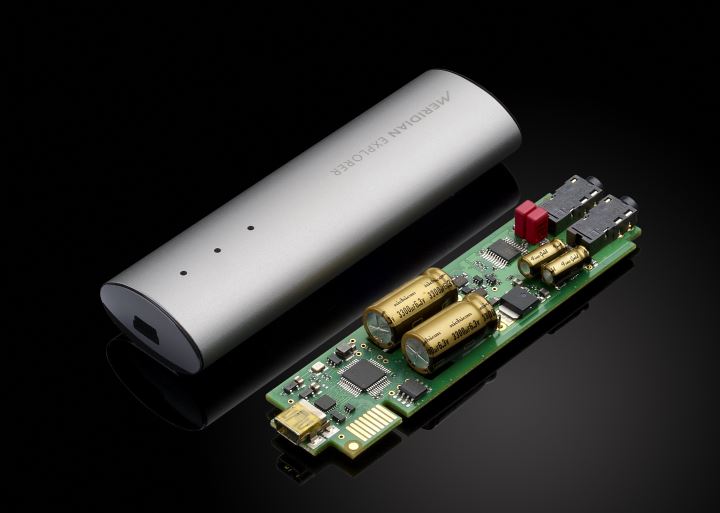 Ken slipped the working innards out of the tube and I could see that Meridian didn't disappoint on the technical side. The slim 6-layer PCB board was chocked full of audiophile grade components, including Nichicon and WIMA capacitors. In fact, most of the circuitry is on the analog side of the equation. Meridian has implemented asynchronous USB input, meaning the USB device governs the timing of the digital signal, rather than the source device, leading to much reduced jitter. It is de rigueur these days. Power is derived through the USB bus, but it is highly regulated by the Meridian Explorer. The DAC itself is the 32-bit, 384kHz PCM5102, but Meridian implements the timing and logic functions through an XMOS L1 digital signal processor. Two discrete clocks are used – one for 44.1kHz, 88.2kHz and 176.4 kHz sampling rates and one for 48kHz, 96kHz and 192kHz sampling rates. You read that right: unlike the Audioquest Dragonfly and all other miniature USB DACs I am aware of, the Meridian Explorer can play back high resolution audio files up to 192/24. The only short-coming I could find is that it does not currently incorporate Meridian's well-regarded minimum phase "apodizing" digital reconstruction filter, but the Explorer is firmware upgradable so I expect that will be remedied in the near future.
The Meridian Explorer has two outputs – a variable headphone output and another fixed 2V line level output. For use as a traditional DAC, you'll want to use the fixed output to bypass the headphone amplifier and 64-step analog volume control for optimum performance. There is also a mini-Toslink digital output (limited to 96/24), so you can use the Meridian Explorer as a USB to S/PDIF converter if you are so inclined. All of this is the same technology now used in Meridian 800 series Reference components with the introduction of the ID29 USB input card. Did I mention the price: $299. You could have pushed me over with a feather. One other thing to note: the Meridian Explorer is designed, manufactured, and hand-assembled at Meridian's facility in the U.K., not sourced from China, which makes its pricing all the more remarkable.
The Meridian Explorer is plug and play with Apple OS X, but due to its high-resolution playback capabilities, requires a downloadable device driver for Windows. I tested it on both my Windows 7 desktop and laptop. Installation of the driver was easy and it operated flawlessly. However, I did all my listening on my Mac Mini based music playback system. The Meridian Explorer showed up without prompting in my Sound settings, and was quickly selected. It silently shifted among all sampling frequencies I threw at it. One LED lights for 44.1/48, two LEDs light for 88.2/96 and all three LEDs light for 176.4/192 playback. No hitches; it just worked.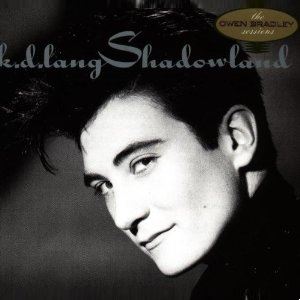 First up was Canadian k.d. lang's Shadowland, a collection of traditional country western ballads, filtered through her own unique viewpoint, produced by Owen Bradley (so you know technicians with traditional sympathies were behind the board). The second cut, Lock, Stock and Teardrops, is the perfect example of the genre. Beginning with a guitar riff on what undoubtedly is a vintage Telecaster, k.d. lang's vocals enter to occupy stage center left. She has a powerful voice, which, particularly in the upper registers, can sound harsh if you don't have your system properly sorted. Here no hardness was heard even as she belts it out. The bass is intentionally plodding and emerges distinctly from the background with a fat timbre. The slide guitar occupies its own space in the center and is graced with its own solo. Miked somewhat distantly, you don't hear the detail of the slide on the strings; instead you hear the wonderful glissandos moving up and down the neck as if of a whole. It contributes mightily to the forelorn musical sense of the song. The next cut, Sugar Moon, is decidedly more upbeat, but with restrained vocal dynamics. What is interesting is the way the background vocals are distinct without calling attention to themselves. With lesser components they would be amorphous and blend in with the rest of the instruments. The lugubrious Black Coffee adds orchestral accompaniment to enhance the torch-singer qualities of k.d. lang's voice, in this case with a bit of reverb to increase the apparent space of the recording venue. The bass has real body, and the horns have the brassy quality bereft of high-frequency emphasis that you want to avoid.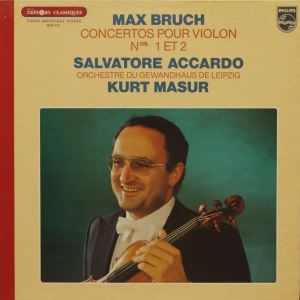 Getting string tone right is an essential, and perhaps the most difficult aspect, of DAC performance. I listened to a reissued performance of Bruch's Violin Concerto No. 1 in G minor featuring Salvatore Accardo and the Gewandhaus Orchestra Leipzig led by Kurt Masur, which is a part of the highly recommended Philips Original Jackets Collection box set. The massed strings have a warm, smooth tone, free from any glassiness. The low frequencies on this older recording are understated, so while the double basses have a marvelous tone, they are lacking in weight. The solo violin has a rich, woody, romantic quality, without the squeakiness that sometimes is present in the upper midrange. Although, as with all recordings, you truly do not know the exact timbe of the instruments, and hence whether they are reproduced accurately, here Accardo's violin is entirely believable and draws you into the performance. As a side note, the woodwinds in this performance were particularly compelling, exhibiting the reedy-like quality you want to hear. Concerto No. 1 was so enjoyable, I followed it up with Concerto No. 2 on the same disc to confirm my impressions.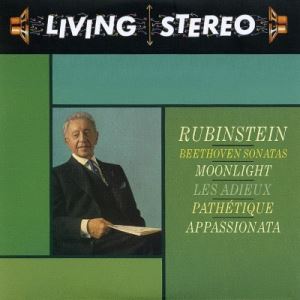 Another essential ability of any component is to properly reproduce the range and weight of the piano. I cued up Arthur Rubenstein's performance of Beethoven's Piano Sonata No. 23 in F minor "Appassionata" from the equally recommended RCA Living Stereo 60 CD box set. At the opening, a repetition of low-notes is played, and you can both hear and feel the soundboard of the piano resonate in an appropriately sized soundfield. Miking is close so the piano appears just behind the speakers. You are definitely sitting in the front row. In addition to low-end substance, trills are distinct, as is all left hand – right hand separation. Upper notes are missing any clanginess. Again, I return to the word "smooth" to characterize the sound. Perhaps "liquid" is better. The experience is immersive, with no aspect standing out to distract you. A bit of background tape hiss was unobjectionable.
I also tested out the headphone amplifier aspect of the Meridian Explorer on my laptop using my Etymotic ER-4 in-ear headphones. The difference in sound quality between it and the on-board sound card was remarkable, going from a decided tinny, artificial sound to full-bodied sound you would expect from high quality separates. Although perhaps its intended audience, I view the use of the Meridian Explorer with a laptop as the icing on the cake of an otherwise top-notch USB DAC. I'll definitely be packing it with me wherever I go. It takes up only slightly more space than my ER-4 headphone pouch.
Conclusion
The Meridian Explorer USB DAC is a landmark product, incorporating digital playback up to 192/24 in a tiny form factor at a price that is sure to have the accountants at the competition scratching their heads. At a stroke, the Audioquest Dragonfly, which was proclaimed Product of the Year for 2012 in various print and on-line media, becomes underperforming and overpriced. Without the slightest qualm, it replaces both the Halide Design DAC HD and Wadia 121 in my system, and has me rethinking the need for a five-figure DAC if your only input requirement is USB. It's that good. It's the performance we have come to expect from Meridian at an astonishing price. A visit to your Meridian dealer is in order. Decidedly brilliant.
- Frank Berryman
Contacts
Meridian Audio Ltd.
Latham Road , Huntingdon
Cambridgeshire PE29 6YE UK
Telephone: +44 (0)1480-445678
Fax: +44 (0)1480-445686.
www.meridian.co.uk
Meridian America, Inc.
110 Greene Street
Suite 407
New York NY 10012
Telephone: (646) 666-0140
Fax: (646) 666-0152
www.meridian-audio.com
Associated Equipment
Analog Source: VPI Scout; Dynavector 20X2; Musical Surroundings Phonomena II
Digital Sources: Meridian G08; Mac Mini; Wadia 121, Halide Design DAC HD and Bridge; Pure Music
Preamplifier: Meridian G02
Power Amplifier: Meridian 557
Loudspeakers: Magnepan 1.7
Analog Cables: Kimber Select KS1016 and KS1116
Digital Cables: Kimber D60; Wireworld Starlight USB
Speaker Cables: Kimber Select KS6063 and KS9033
Power Cables: Kimber PK10G and PK14G
Headphones: Etymotic ER-4S
Accessories: Audience aR2p power conditioner