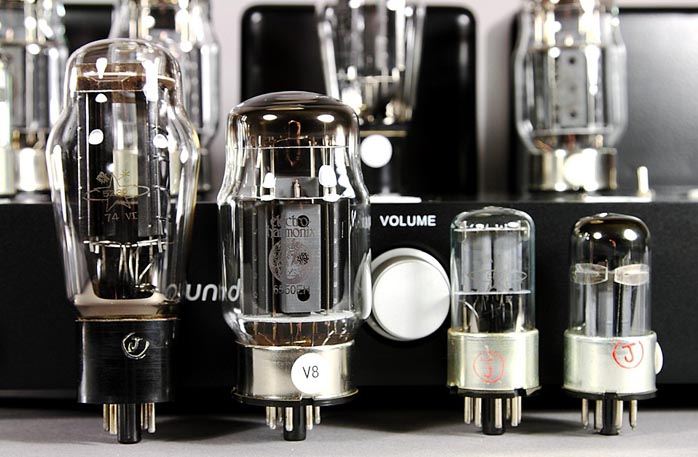 I founded the Ultra High-End Forum in early 2009, and for the past two and a half years have been immersed in the world of ultra high-end audio and home theater. Having attended ten audio trade shows, including CES, CEDIA, AXPONA, T.H.E. Show, RMAF, and AKFest, most multiple times, I have heard virtually all of the high-end components and loudspeakers available in the U.S.
If you have been reading the site recently you will have noticed a certain disillusion on my part with the direction the high-end has taken. With ever escalating prices, and products being marketed as luxury items, the price-performance relationship has been completely thrown out the window. It is insane: insanely good products at moderate prices and very average products at insanely high prices.
I thought now might be a good time to re-examine things from the ground up. To do so, I will identify and review a range of entry-level components and loudspeakers that you can recommend to a budding audiophile or to a friend seeking advice on buying a stereo or upgrading his existing system. You may even decide to upgrade your system or set up a second system yourself.
I have converted a spare bedroom into a second, small, acoustically treated listening room in which to conduct the reviews. The room in roughly 12'x 14'x 8'– not perfect, but at least not square. After consulting with several acoustic treatment companies, I chose products from GIK Acoustics. Initially, they will consist of two GIK Tri Trap bass traps in the front corners of the room, and six GIK 242 Panels for the first reflection points and the rear wall. I am also considering adding two additional Tri Traps and two 244 panels for further bass trapping in the coming months. The folks at GIK, especially Bryan Pape, were great to work with. They were very patient with me as we discussed different options, and they provided a wealth of both information and advice. Their acoustic treatments are very economical. I highly recommended them.
I think I am in a unique position to undertake this project. I have had an all digital Meridian system since 2000 when I acquired my DSP5500s digital active loudspeakers. The only changes I have made in the past decade were upgrading the DACs in the DSP5500s to 96/24 in 2004, adding a music server in 2005, and upgrading from a 568.2MM to a G68ADV preamp/processor in 2008. I am very familiar with sound of my system. During this time I have owned no analog components, no analog interconnects, no analog speaker cables, and, with the exception of four small surround speakers for home theater, no passive speakers. Everything I review will be entirely new to me, except for my brief exposure to the occasional entry-level product in a hotel room at a trade show. In short, I will be able to bring a fresh perspective to the project.
In addition, I have spent the past two and a half years taking courses in studio recording, digital audio production, audio effects processing, mixing, and mastering from talented people with considerable experience. My mastering instructor, for example, has over 200 Gold and Platinum records and 19 Grammys to his credit. I have learned how to align, calibrate and operate analog reel-to-reel tape recorders. My work has involved recording live music, both acoustic and amplified, including my own bluegrass group. I have spent hours each week doing the unthinkable – working in Pro Tools with both hardware and software equalizers, compressors, limiters, expanders, gates, harmonic synthesizers, delays, reverb, and the like. In other words, I know what live music sounds like, I know what unedited recorded music sounds like, and, although I am by no means an expert, I know how to alter recordings to improve them, both technically and creatively. All of this has provided me not only with detailed knowledge on how the music we listen to on our systems is made, but with significant ear training as well.
A perplexing question is what does "entry-level" mean. Here is how I have approached it. Upon graduating from high school in 1973, I bought my first real stereo system: a Sherwood 7100A receiver, a Dual 1218 turntable with Shure M91E cartridge, and a pair of KLH 23 floorstanding speakers. I remember paying about $600 for it. Adjusted for inflation, that would be $3000 today. So for my purposes, an entry-level system begins at $3000 and ranges up to $5000, not because that is what it would cost to replicate my 1973 system – it wouldn't – but because that is what I believe a person serious about acquiring a high-quality stereo could reasonably be expected to invest. Knowing that some great equipment is routinely available used on Audiogon at half off its retail price, I will occasionally review products that would otherwise be budget busters.
After living with a music server for over five years, I have some observations to share. There is no question that access to music is much easier and that I have more music playing more of the time. However, I think that I am actually listening to less music. There is something to be said for going to the shelf, selecting a CD or LP, sitting down and reading the liner notes, and listening to an album from beginning to end. Engaging in the ritual of listening to music, something vinyl lovers know well, has significant advantages for the enjoyment of music. It establishes the proper frame of mind and prepares you to listen attentively. While you can do the same thing with a music server, I think very often you do something quite different. The music server is a massive iPod, with all its advantages and disadvantages. For that reason, I think a CD player and/or a turntable still have an important place in a system, and I will be reviewing them.
So what can you look forward to? My first reviews will be of the Krell S-300i integrated amplifier and S-350a CD player, the Benchmark USB1 HDR USB DAC, and the Audiopilleo, Empirical Audio Off Ramp 4, and Halide Design USB to S/PDIF bridges. I have speakers from Definitive Technology, Eminent Technology and Selah Audio on their way in, with others to follow. I will be reviewing cables from Tellurium, and cables and power conditioners from Audience. And that is only the beginning.
Stay tuned. I hope you will find the reviews and commentary useful and entertaining.