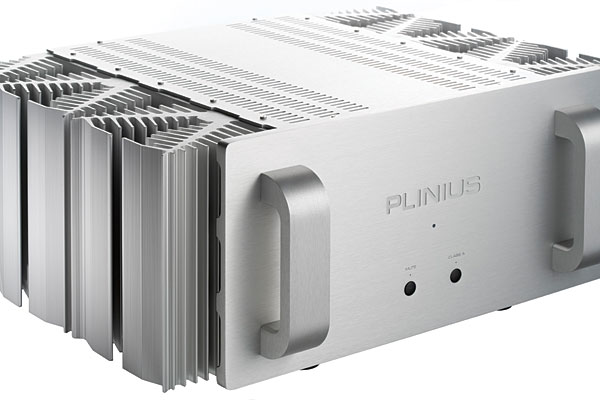 Erick Lichte has posted a review of the Plinius Audio SA-103 power amplifier ($7830) at Stere0phile. His conclusions:
So—have I fallen in lust with this amp, or is it love? Certainly, there must be other amps out there that might trump the Plinius's performance in certain areas. The single-ended tube crowd won't get quite enough of that tube magic to keep them from crossing the SA-103 off their list. And those who crave the hyperdetail of a solid-state Halcro amp might not find what they're looking for in the Plinius. Those who need absurdly priced audio jewelry will also look elsewhere—the Plinius just isn't fancy or costly enough.
But if, like me, you're looking for a power amplifier that can bring you a great deal of the performance that each of these kinds of amplifiers can muster, the Plinius SA-103 may be for you. The best way I can recommend the SA103 is this: If you're considering spending a bit less than the Plinius's price, try instead to splurge on the SA-103. If you're thinking of spending a great deal more, at least give the Plinius a listen before laying down your dough.
The Plinius SA-103 offers a natural, neutral tonal balance, just the right amount of musicality, superb bass performance, plenty of current to drive the most piggish speakers, functional and tasteful design. It is (dare I say it) a good value at its price, considering its performance.
Perhaps, when the next hot amp comes through the door, the SA-103's spell will have worn off. In a few months, maybe the Plinius and I will have to have "the talk." I'll phone it up and tell it, "I'm just not that into you," and "I've met someone else." Perhaps I'll even say, "Baby, it's not you, it's me." After all, I am a promiscuous audio reviewer. I love 'em and leave 'em and never look back. But I highly encourage you to at least take a Plinius SA-103 out on a date. It could be the beginning of a beautiful relationship.
You can read the full review here.