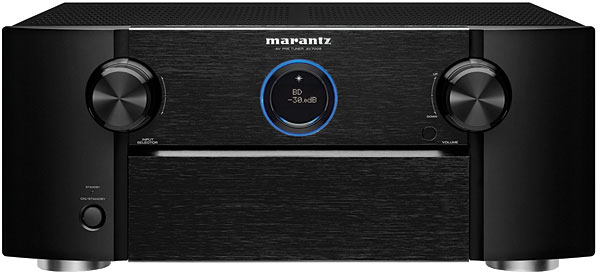 Kal Rubinson has posted a review of the Marantz AV7005 surround sound processor ($1499) in his Music in the Round column at Stereophile. His conclusions:
I'm left with a great appreciation of the Marantz AV7005. It did everything I needed of it with great distinction, and it sounded clean and balanced in ways I hadn't heard from a pre-pro or A/V receiver costing less than $2000. All that separated it from high-end pre-pros was a slight forwardness in the sound that was most noticeable with two-channel sources, whether analog or digital—and which some listeners may actually enjoy. It's hard to fault the Marantz AV7005 for sound, appearance, or ergonomics.
You can read the full review here.