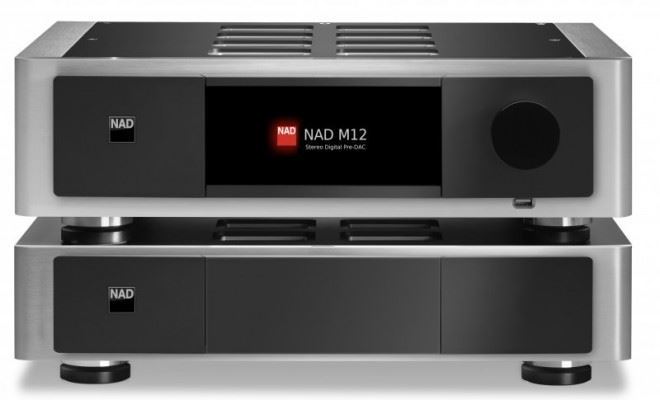 Neil Gader has posted a review of the NAD Masters Series M12 digital preamplifier ($3499) and M22 stereo amplifier ($2995) at The Absolute Sound. His conclusions:
"The NAD Masters Series M12/M22 combo proudly holds its own in pretty much any company. And it scores points at all levels—refinement of sound, classy execution, and cool, cutting-edge modularity that gives it attractive and sensible "have-it-your-way" appeal for the old guard and the network-savvy alike. Sensible, serious, masterful."
You can read the full review here.