Review: DALI Ikon 6 MK2 Loudspeakers
Having been impressed with both the DALI Helicon MK2 ($7000/pair) and Mentor Minuet ($1500/pair) loudspeakers at RMAF 2010, I thought the DALI Ikon 6 Mk2 ($2000/pair) would make excellent candidates for an entry-level system. I got in touch with Stephen Daniels at The Sound Organisation, DALI's North American distributor, and he was kind enough to forward a pair on to me for review. The speakers arrived in one box, with each speaker being ensconced in its own interior box. Both boxes and speakers arrived without damage. Double boxing for shipment is a really good idea.
The DALI Ikon 6 MK2s (hereafter, the "Ikon 6s") are unassuming looking loudspeakers, each measuring 39.5" high by 7.5" wide by 13" deep (with detachable grille cloth on). Finish choices are black, cherry and white, with black or white grille cloths. They weigh in at roughly 40 pounds each, which is relatively lightweight for a floorstanding speaker, so they are easy to maneuver around for optimum placement. The knuckle rap test left me with the impression that the cabinet is not as well braced as one might want, though I heard no ill-effects from any cabinet resonances. Support and leveling are provided by outrigger brackets at all four corners of the base. Both adjustable spikes and rubber bumpers are included; I elected to use the spikes for my listening sessions.
The driver complement consists of a pair of 6.5 inch wood fiber cone woofer/midranges, a 1 inch fabric dome tweeter, and a 17 x 45 mm ribbon super tweeter. The woofer/midrange pair are both ported – one on the front and the other on the back. The ports are tuned at 39.5Hz. It is worth noting that the ports are mounted to the baffle with six screws and a gasket. Such attention to detail is impressive at this price level. Crossovers points are specified at 700Hz, 2600Hz, and 14,000Hz. I suspect the lower woofer/midrange rolls off before the upper one and that the speaker is best described as a three and a half way design. Claimed frequency response is 39-30,000Hz +/- 3db with a sensitivity of 89db. Nominal impedance is 6 ohms. They present an easy load to drive.
The crossovers are mounted directly to two pairs of very robust five-way binding posts, providing the option to bi-wire. There are substantial plates connecting the two pairs of binding posts. Even if you decide to take the single speaker cable approach, bi-wire capability offers you the opportunity to experiment with bi-wire jumpers in lieu of the plates if you are so inclined. For my review, I left the connector plates attached and ran my reference Audience Conductor 'e' speaker cables to my Meridian 557 power amplifier.
I initially placed the speakers in an equilateral triangle with the listening position. This placed them approximately 32 inches from the side walls and 40 inches from the rear wall. After some experimentation, I moved them a little closer together and a little further toward the rear wall for bass reinforcement. Apparently, my wood floor is not level in spots; however, minor tweaking of the adjustable spikes eliminated any wobbliness. A slight toe-in was all that was required for a steady center image. Overall, setup was a breeze. I suspect that they will do well in a variety of small to medium size rooms.
I thought for a change of pace I would review the speakers with all jazz selections rather than the classical recordings I usually rely on. There are about fifty releases of Miles Davis's Kind of Blue out there. I am not inclined to purchase all of them and do a shoot-out to determine which one is best. If I did, I'd probably never listen to the album again, and would be worse off for it. In addition, I am a music collector, not a record or CD collector, and I wouldn't pass up the opportunity to listen to forty-nine other recordings from different artists in such a quest. Heck, if you listened to fifty well chosen jazz recordings from the jazz masters, you will have given yourself quite a musical education. So I instead relied on the original CD release on Columbia which I picked up when it was first issued longer ago than I'd care to admit.
The recording (1959) is typical of many early stereo recordings when hard panning was the order of the day. Accordingly, on So What, the piano (Bill Evans) is panned hard left and the drums (Jimmy Cobb) are panned hard right. Miles's trumpet is centered but spread wide so it fills up most of the space between the speakers. The bass (Paul Chambers) is slightly right of center. The two saxaphones (John Coltrane and Cannonball Adderley) are panned hard left and right. All of which is to say that it is easy to place the instruments in space, but typical of many studio multi-miking setups, the sense of unity and aliveness is sacrificed, and the recording draws attention to the speakers rather than letting them disappear. The upside is that each instrument is distinct, making it easy to discern their tonal qualities. The Ikon 6s handled each with aplomb. The brass was rich without any hint of stridency. On other speakers, brass can have an edge that grates on you if you are particularly sensitive in that regard. The piano was somewhat lightweight, which I attribute to the recording itself, since the acoustic bass was full and deep. Somewhat surprisingly, given the Ikon 6s's ribbon tweeter and claimed extension to 30,000Hz, I thought the cymbals lacked shimmer. I'm going to chalk that up to the recording as well.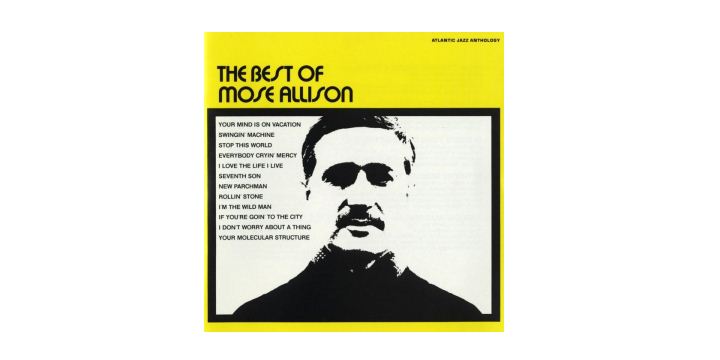 I'm drawn to Mose Allison by his intelligent, witty lyrics, simple arrangements, and cool-school vibe. The opening cut of The Best of Mose Allison contains one of my all time favorite phrases – "your mind is one vacation and your mouth is working overtime" – which seems especially applicable to the vast majority of discourse at all levels these days. The recording exhibits similar panning techniques to Kind of Blue, but to a much lesser extent. Thus, while the instruments are well delineated, they appear behind the speakers and are more cohesive. Both Mose Allison's vocals and piano are centered – as they should be. The instrumental microphones were placed well back capturing both depth and ambiance, and appear more enveloping. Pace and rhythm are important to the blues, and the Ikon 6s's don't disappoint on that front. Granted, the recording leaves a lot to be desired, but none of that interferes with conveying the essence of the music. It's a point that is often overlooked as we obsess over technical specifications. In this case, the Ikon 6s simply get out of the way of the performance.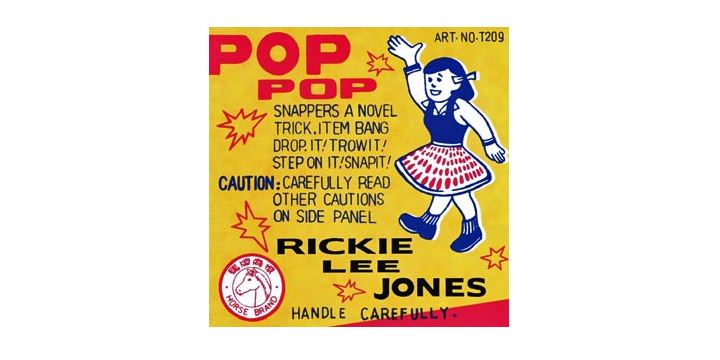 To test the mettle of the speakers, though, a more modern recording is called for. I am a late comer to Rickie Lee Jones, having first heard her when auditioning Magico, Rockport and Verity loudspeakers at Boston's Goodwin's High End several year's ago which I reported on here. Rickie Lee makes the classic Bye Bye Blackbird her own here. Her voice, though still somewhat slurry, is more distinct on this cut than on others, and soars without any harshness. No trace of sibilance mars her performance here (or on the following All the Sad Young Men). The bass punches through and gives a pulse to the song. The saxophone is featured and has a mellow tone. The brushes on the cymbals are detailed without any grain. Again, it's easy to get lost in the music, which I think is a huge positive.
Conclusion
I enjoyed my time with the Ikon 6s. At just under $2000, they sound significantly better than you might anticipate in this price range. Sure, they won't reproduce the lowest octave of the piano, or pressurize a large room, but that is not their target market. They will, however, reproduce the lowest note on an acoustic or electric bass with authority, the midrange is smooth, and the ribbon tweeter provides all the air you could ask for without the slightest hint of edginess. It is quite an accomplishment, and I can unhesitantly recommend them. Seek them out for an audition. You will be rewarded.
One other note: when choosing between a monitor and a floorstanding loudspeaker, keep in mind that if you elect to purchase a monitor, you are going to have to budget several hundred dollars for a good set of heavy duty stands. You are likely not going to save any floor space by going with a monitor, and the extra cabinet volume of the floorstander usually houses an additional woofer and provides better low-frequency extension. I'd wager the spouse approval factor will be higher, and you won't have to worry about them being knocked over. Just something to think about.
- Frank Berryman
Contact Information
DALI Loudspeakers
Dali Allé 1
DK-9610 Nørager
Denmark
Telephone: +45 96 72 11 55
http://www.dali-speakers.com/
info@dali.dk.
U.S. Distributor:
The Sound Organisation
159 Leslie Street
Dallas, Texas 75207
Telephone: (972) 234-0182
http://www.soundorg.com
info@soundorg.com
Associated Equipment
Analog Source: VPI Scout; Dynavector 20X2; Musical Surroundings Phonomena II
Digital Source: Windows 7 music server with ESI Juli@ soundcard; ThinkPad X61; Halide Design Bridge
Preamplifier: Meridian G68ADV; Benchmark DAC1 HDR
Power Amplifier: Meridian 557; Acurus A2002
Loudspeakers: Meridian DSP5500, DALI Ikon 6 MK2
Cables: Digital: Meridian; Analog and Speaker: Audience Conductor "e"; Power: Volex/Marinco
Headphones: Etymotic ER-4S
Accessories: GIK acoustic treatments; dedicated 20 amp circuit; Audience aR2p power conditioner